Redemption Song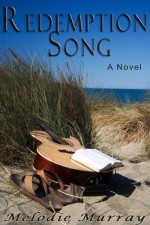 When seventeen-year-old pop sensation, Ethan Carter, drives drunk and almost kills a man, his livid mother pulls the plug on all things celebrity. Banished to his granny's house on the Alabama coastline, Ethan is subjected to an extreme dose of normal.
In Redemption Song, Ethan views normal as a synonym for boring, but things take a turn when he meets Alaina, the spunky Christian from Granny's church. With her brutal honesty and complete disregard for his rock-star status, Alaina is beautifully different, and for the first time, Ethan is finding it very difficult to get what he wants.
The closer Ethan and Alaina become, the more obstacles seem to come between them. And as Ethan's punishment draws to a close, he knows that a decision is inevitable. He can return to the life of his dreams, or he can leave it all behind for Alaina. Maybe normal's not so boring, after all.