EI at Parade of Prose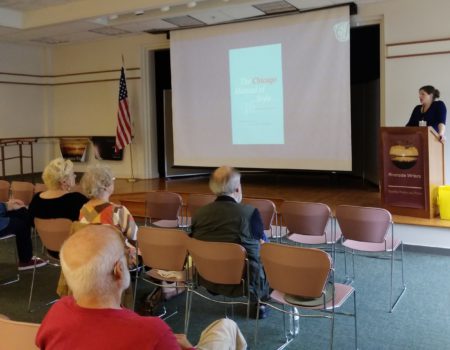 April Michelle Davis was the guest speaker at the Riverside Writers Parade of Prose on Saturday, October 14, 2017. April Michelle spoke to a group of writers on working with an editor, peeking their interest through each personal experience and allowing the group to share their situations as April Michelle addressed each issue with proven viable solutions. The session was interactive with the group asking questions of April Michelle, which showed that this was a hot topic in the writing industry.
April Michelle does guest spots upon request. Please see Editorial Inspirations's website for other topics.