EI at Hanover Book Festival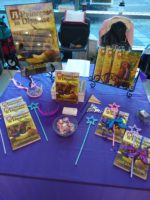 April Michelle Davis showcased her young adult book A Princess in Disguise to readers of all ages at the Hanover Book Festival. Parents found her book entertaining and educational, as April Michelle shared with them the special message and how the book can be an inspiring and motivational read. Young readers were eager to find the quotes and to receive the coloring pages that accompany each chapter of the book.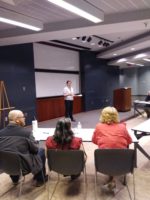 In addition, April Michelle led her workshop "Using Your Book to Develop Multiple Streams of Income" where she spoke to fellow authors and presented multiple avenues to make money through the use of a published book and brought new awareness to how joining an association such as NAIWE will help build their online presence and credibility.
Book Synopsis:
On the night of her sixteenth birthday and before her father has the chance to force her to marry a complete stranger, Princess Margaret sneaks away from the riches and safety of the palace. Torn between her fate and freedom, Princess Margaret desperately goes looking for her mother as the answer. In a quest of soul searching and physical hardships, the twist of events may take the readers by surprise, instilling a piece of the story in their hearts.