Big Brother Has Wheels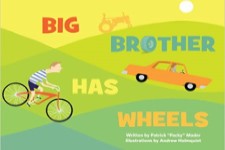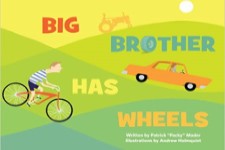 Follow Big Brother's lifetime interest in wheels as he explores beyond the comfortable boundaries of his family farm, rolling through neighboring towns, then nearby states, and finally all across the United States, he drives everything from a tricycle to a forklift. His love of wheels is more than a boyish hobby—it's a ticket to the whole country.
But Big Brother carries another love with him through all his zipping and zooming: his family. He shares his passion with his brothers and sisters, and every adventure circles back to the ones he loves. With a new vehicle on every page, Big Brother Has Wheels will entertain kids hungering for wheels of their own. Young readers can follow Big Brother's travels as he grows into each new set of wheels, while grown-ups will appreciate details that recall their own childhoods.
April Michelle Davis proofread this children's book, helping to prepare it for young readers full of adventure!